How Does Climate Change Affect the Ocean?
25. 04. 2021
9:30
http://www.enviweb.cz/
,
SOFAR
This year brought some bad news on the climate change front: researchers found that ice is melting faster worldwide, and there's a greater sea-level rise anticipated. The rate of ice loss each year has increased by 60%. A study of the Greenland ice sheet found that there are at least 74 major glaciers that are being severely undercut and weakened. These statistics are dire for our oceans and the future of the planet. As glacier ice melts, it changes the chemical makeup of the oceans; and, since the oceans directly regulate the weather, changes to our oceans affect our food supply, air quality, disaster preparedness, and more. How climate change affects the ocean is complicated and touches virtually every aspect of our lives. Here's a quick overview of the relationship between climate change and oceans, and why it's imperative that we work to reduce ocean climate change.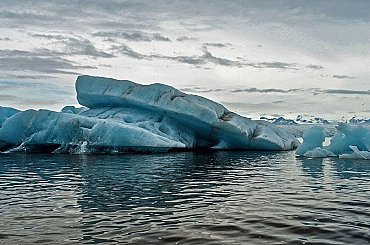 You are not logged in
If you want to read more, join the ENERGY-HUB club
Login
Try the monthly membership in the ENERGY-HUB club for free!
03. 06. 2021
10:32
enviweb
It may sound like a paradox but it is possible to grow the economy without raising GDP, if we widen the definition of the economy…
26. 05. 2021
13:31
enviweb
,
enviweb.cz
Committee on the Environment, Public Health and Food Safety ENVI(2021)0526_1 DRAFT AGENDA Meeting Wednesday 26 May 2021, 13.45 - 1…
16. 02. 2021
9:31
http://www.enviweb.cz/
,
EnviWeb.cz
To raise global climate ambition and prevent 'carbon leakage', the EU must place a carbon price on imports from less climate-ambit…
12. 02. 2021
12:31
enviweb.cz
,
enviweb.cz
On 4 and 5 February ENVI adopted its own-initiative report entitled 'Towards a WTO-compatible EU carbon border adjustment mechanis…
09. 02. 2021
8:31
www.enviweb.cz
,
enviweb.cz
The Circular Economy Action Plan was adopted by the Commission on 11 March 2020. Through streamlining of the regulatory framework,…
ENERGY-HUB is a modern independent platformsharing news and analytic articles from the energy sector on a daily basis. Within our portfolio we monitor czech, slovak and foreign press releases.
59259
Number of published news
1868
Number of published events
631
Number of published articles