Environmental Commodities: What Are They & How Can You Trade Them?
13. 03. 2021
10:31
enviweb
Environmental commodities are one of the newest categories of commodities traded on global markets. In this guide, we provide an overview of what constitutes environmental commodities and why they're becoming an increasingly important part of the global market. In a hurry? If you want to get started trading commodities, here are brokers available in Czechia to consider: Unfortunately, there are none. Here's some alternative brokers for Czechia: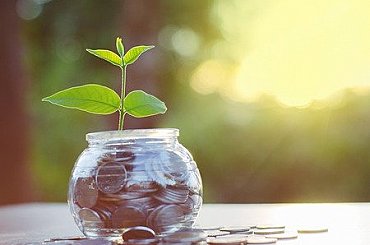 You are not logged in
If you want to read more, join the ENERGY-HUB club
Login
Try the monthly membership in the ENERGY-HUB club for free!
03. 11. 2020
18:35
windpowermonthly.com
,
Craig Richard
If built, the 800MW project in Donetsk would be one of Europe's largest onshore wind farms
26. 10. 2020
16:34
renevableenergyworld.com
,
Nicholas Nhede
German bank Landesbank Baden-Württemberg (LBBW) and the European Investment Bank (EIB) are providing loans for the development of…
17. 09. 2020
11:34
renewableenergyworld.com
,
Renewable Energy World Content Team
Yesterday the US Energy Information Administration (EIA) released findings that show that the cost to construct new wind and solar…
18. 08. 2020
19:33
World Nuclear News
The generating capacity of units 1 and 2 of the Mochovce nuclear power plant in the Slovak Republic will each be increased from 47…
05. 08. 2020
16:34
renewableenergyworld.com
A package of federal investments in energy efficiency could stimulate the economy and create 660,000 jobs through 2023, a new anal…
ENERGY-HUB is a modern independent platformsharing news and analytic articles from the energy sector on a daily basis. Within our portfolio we monitor czech, slovak and foreign press releases.
57779
Number of published news
1826
Number of published events
631
Number of published articles