Towards a WTO-compatible EU carbon border adjustment mechanism
12. 02. 2021
12:31
enviweb.cz
,
enviweb.cz
On 4 and 5 February ENVI adopted its own-initiative report entitled 'Towards a WTO-compatible EU carbon border adjustment mechanism', which addresses the creation of a carbon border adjustment mechanism (CBAM) as proposed by the European Commission in its Communication on the European Green Deal.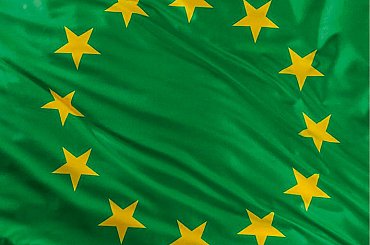 You are not logged in
If you want to read more, join the ENERGY-HUB club
Login
Try the monthly membership in the ENERGY-HUB club for free!
25. 04. 2021
9:30
http://www.enviweb.cz/
,
SOFAR
This year brought some bad news on the climate change front: researchers found that ice is melting faster worldwide, and there's a…
19. 04. 2021
7:30
enviweb
On 14 October 2020, the European Commission put forward a strategy for the reduction of methane emissions. The strategy focuses on…
16. 02. 2021
9:31
http://www.enviweb.cz/
,
EnviWeb.cz
To raise global climate ambition and prevent 'carbon leakage', the EU must place a carbon price on imports from less climate-ambit…
09. 02. 2021
8:31
www.enviweb.cz
,
enviweb.cz
The Circular Economy Action Plan was adopted by the Commission on 11 March 2020. Through streamlining of the regulatory framework,…
08. 02. 2021
11:31
www.enviweb.cz
,
enviweb.cz
A European Commission report concludes that the burning of most forest biomass produces more greenhouse gas emissions than coal, o…
ENERGY-HUB is a modern independent platformsharing news and analytic articles from the energy sector on a daily basis. Within our portfolio we monitor czech, slovak and foreign press releases.
57779
Number of published news
1826
Number of published events
631
Number of published articles