Chinese contractor plans subsidy-free 800MW wind farm in Ukraine
03. 11. 2020
18:35
windpowermonthly.com
,
Craig Richard
If built, the 800MW project in Donetsk would be one of Europe's largest onshore wind farms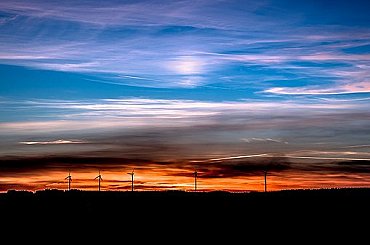 You are not logged in
If you want to read more, join the ENERGY-HUB club
Login
Try the monthly membership in the ENERGY-HUB club for free!
13. 03. 2021
10:31
enviweb
Environmental commodities are one of the newest categories of commodities traded on global markets. In this guide, we provide an o…
02. 11. 2020
15:34
.windpowermonthly.com
,
Andrew McCorkell
Positive assessment from industry experts around the world offers stark contrast to extremely negative results one year ago, despi…
27. 10. 2020
7:34
The Guardian
,
¨Jillian Ambrose
17m tonnes of carbon dioxide to be stored beneath the North Sea every year
26. 10. 2020
18:35
World Nuclear News
,
World Nuclear News
Fatih Birol, executive director of the International Energy Agency, today reiterated that all clean technologies, including nuclea…
26. 10. 2020
16:34
renevableenergyworld.com
,
Nicholas Nhede
German bank Landesbank Baden-Württemberg (LBBW) and the European Investment Bank (EIB) are providing loans for the development of…
ENERGY-HUB is a modern independent platformsharing news and analytic articles from the energy sector on a daily basis. Within our portfolio we monitor czech, slovak and foreign press releases.
57779
Number of published news
1826
Number of published events
631
Number of published articles