Confidence rises in German onshore and global offshore wind markets
02. 11. 2020
15:34
.windpowermonthly.com
,
Andrew McCorkell
Positive assessment from industry experts around the world offers stark contrast to extremely negative results one year ago, despite the impact of the Covid-19 crisis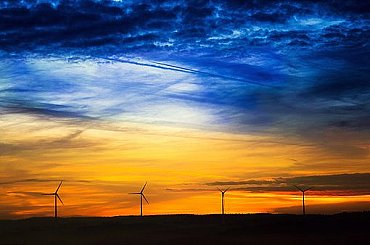 You are not logged in
If you want to read more, join the ENERGY-HUB club
Login
Try the monthly membership in the ENERGY-HUB club for free!
24. 05. 2021
10:31
enviweb
RETRADEABLES is Europe's first used F-gas marketplace to support the circular use of refrigerants extracted from HVAC-R equipment.…
03. 11. 2020
18:35
windpowermonthly.com
,
Craig Richard
If built, the 800MW project in Donetsk would be one of Europe's largest onshore wind farms
27. 10. 2020
7:34
The Guardian
,
¨Jillian Ambrose
17m tonnes of carbon dioxide to be stored beneath the North Sea every year
26. 10. 2020
16:34
renevableenergyworld.com
,
Nicholas Nhede
German bank Landesbank Baden-Württemberg (LBBW) and the European Investment Bank (EIB) are providing loans for the development of…
25. 10. 2020
8:34
theguardian.com
The tech giant claims that no one is forced to use its search engine. All power to regulators set on proving otherwise
ENERGY-HUB is a modern independent platformsharing news and analytic articles from the energy sector on a daily basis. Within our portfolio we monitor czech, slovak and foreign press releases.
59259
Number of published news
1868
Number of published events
631
Number of published articles