Green Deal: Commission adopts new Chemicals Strategy towards a toxic-free environment
14. 10. 2020
21:34
EC
,
EC
European Commission Press release Brussels, 14 Oct 2020 Today, the European Commission adopted the EU Chemicals Strategy for Sustainability. The Strategy is the first step towards a zero pollution ambition for a toxic-free environment announced in the European Green Deal.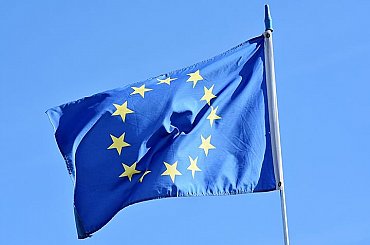 You are not logged in
If you want to read more, join the ENERGY-HUB club
Login
Try the monthly membership in the ENERGY-HUB club for free!
03. 06. 2021
10:32
enviweb
It may sound like a paradox but it is possible to grow the economy without raising GDP, if we widen the definition of the economy…
26. 05. 2021
13:31
enviweb
,
enviweb.cz
Committee on the Environment, Public Health and Food Safety ENVI(2021)0526_1 DRAFT AGENDA Meeting Wednesday 26 May 2021, 13.45 - 1…
15. 05. 2021
17:33
enviweb
Pokračování článku 20 of the Weirdest and Wonderful Creatures In The Ocean
19. 04. 2021
7:30
enviweb
On 14 October 2020, the European Commission put forward a strategy for the reduction of methane emissions. The strategy focuses on…
18. 04. 2021
11:30
enviweb
The maritime shipping industry has set ambitious decarbonization targets over the next decade. Shrinking the shipping industry's c…
ENERGY-HUB is a modern independent platformsharing news and analytic articles from the energy sector on a daily basis. Within our portfolio we monitor czech, slovak and foreign press releases.
59259
Number of published news
1868
Number of published events
631
Number of published articles