Uprate project under way at Slovak units
18. 08. 2020
19:33
World Nuclear News
The generating capacity of units 1 and 2 of the Mochovce nuclear power plant in the Slovak Republic will each be increased from 471 MWe to 500 MWe through efficiency projects. Work to modernise the turbines of unit 2 has now begun, with similar work at unit 1 scheduled to begin around the end of the year.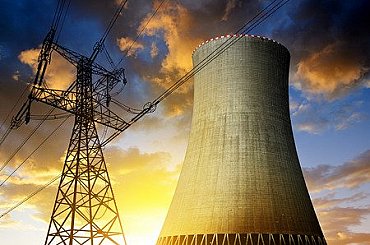 You are not logged in
If you want to read more, join the ENERGY-HUB club
Login
Try the monthly membership in the ENERGY-HUB club for free!
13. 03. 2021
10:31
enviweb
Environmental commodities are one of the newest categories of commodities traded on global markets. In this guide, we provide an o…
03. 11. 2020
18:35
windpowermonthly.com
,
Craig Richard
If built, the 800MW project in Donetsk would be one of Europe's largest onshore wind farms
03. 11. 2020
16:34
World Nuclear News
,
World Nuclear News
Unit 1 of the first nuclear power plant to be built in Belarus has been connected to the grid and is supplying electricity, Rosato…
28. 10. 2020
17:34
World Nuclear News
,
World Nuclear News
The Ukrainian Energy Association says it is writing to the government urging enhanced support for the country's nuclear industry.…
26. 10. 2020
18:35
World Nuclear News
,
World Nuclear News
The board of the Ministry for Emergency Situations of Belarus has issued a permit for the power start-up of unit 1 of the country'…
ENERGY-HUB is a modern independent platformsharing news and analytic articles from the energy sector on a daily basis. Within our portfolio we monitor czech, slovak and foreign press releases.
59259
Number of published news
1868
Number of published events
631
Number of published articles