Analysis: Energy efficiency investments could boost economy
05. 08. 2020
16:34
renewableenergyworld.com
A package of federal investments in energy efficiency could stimulate the economy and create 660,000 jobs through 2023, a new analysis finds. The American Council for an Energy-Efficient Economy (ACEEE) this week released a study that shows that the measures would create 1.3 million jobs, cut consumer and business energy costs by more than $120 billion and reduce carbon dioxide emissions drastically.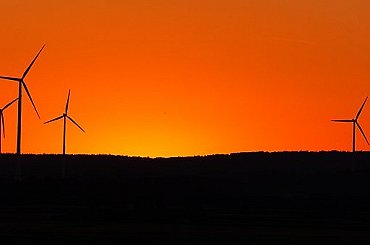 You are not logged in
If you want to read more, join the ENERGY-HUB club
Login
Try the monthly membership in the ENERGY-HUB club for free!
20. 06. 2021
9:32
enviweb
As the world continues to transition from using fossil fuels to cleaner energy sources, the identification of untapped renewable r…
19. 04. 2021
7:30
enviweb
On 14 October 2020, the European Commission put forward a strategy for the reduction of methane emissions. The strategy focuses on…
13. 03. 2021
10:31
enviweb
Environmental commodities are one of the newest categories of commodities traded on global markets. In this guide, we provide an o…
19. 02. 2021
10:00
valmet.com
,
valmet.com
Valmet and Metsä Fibre, which is part of Metsä Group, have finalized the agreement for the key technology delivery covering all ma…
08. 02. 2021
11:31
www.enviweb.cz
,
enviweb.cz
A European Commission report concludes that the burning of most forest biomass produces more greenhouse gas emissions than coal, o…
ENERGY-HUB is a modern independent platformsharing news and analytic articles from the energy sector on a daily basis. Within our portfolio we monitor czech, slovak and foreign press releases.
59259
Number of published news
1868
Number of published events
631
Number of published articles